The brands shown here are favorites of mine that are Cruelty-Free, however, a couple may be owned by a parent company that is not Cruelty-Free but the brand I use is. I do hope one day very soon all the parent companies become Cruelty-Free though and I hope by supporting a brand that is that the parent company will take the hint so to speak about being Cruelty-Free. Though we are not a Vegan family, this is just a personal choice I've made for the family to buy and use Cruelty-Free, Beauty, Skincare and Cleaning products, however, I am often on the lookout for more things to swap out from non-Cruelty Free to Cruelty-Free, especially in the hair care and personal care items.
Sometimes, I am sent products for review that are NOT Cruelty-Free, but I always reach out to the company and express that I hope they consider being Cruelty-Free and at times the companies are working on it. I am known for also making the point that I wish they are Cruelty-Free in my reviews on their own websites and where sold.
***Please note I am NOT a representative of these companies, these are just personal favorites we use in our household if a brand has sent a product for review, it will be noted otherwise we purchased these items on our own.
Beauty and Skin Care:
Elemis
Derma e
E.L.F. Cosmetics
Eco Tools
the Balm
Sigma Beauty
Urban Decay
Tarte Cosmetics
Marc Jacobs Beauty (Not fragrance as Fragrance is NOT Cruelty-Free, but Beauty is!)
Bite Beauty
OSEA
Kopari
Alba
100% Pure
Hair Care:
Shea Moisture
Alba
OUAI
DryBar
Living Proof
Nail Color:
Spa Ritual
E.L.F.
Wet N Wild
Karma
Mineral Fusion
Marc Jacobs Beauty
the Balm
Manic Panic
Obsessive Compulsive
Orly
Pixi
Pacifica
ella + mila
Debborah Lipmann
Personal Care:
Lola Feminine Care
Everyone Lotion
Beauty Without Cruelty
Josie Maran
Kopari
Every Man Jack
Cleaning Products
Mrs Meyers
ECOS Laundry
ECOS Household Cleaners
Mrs Meyers Laundry Products
Mrs Meyers Household Sprays and Cleansers
Wool Balls
Method
Cruelty-Free Subscription Boxes:
My all time fav is Vegan Cuts Beauty and Vegan Cuts Snack
PetitVour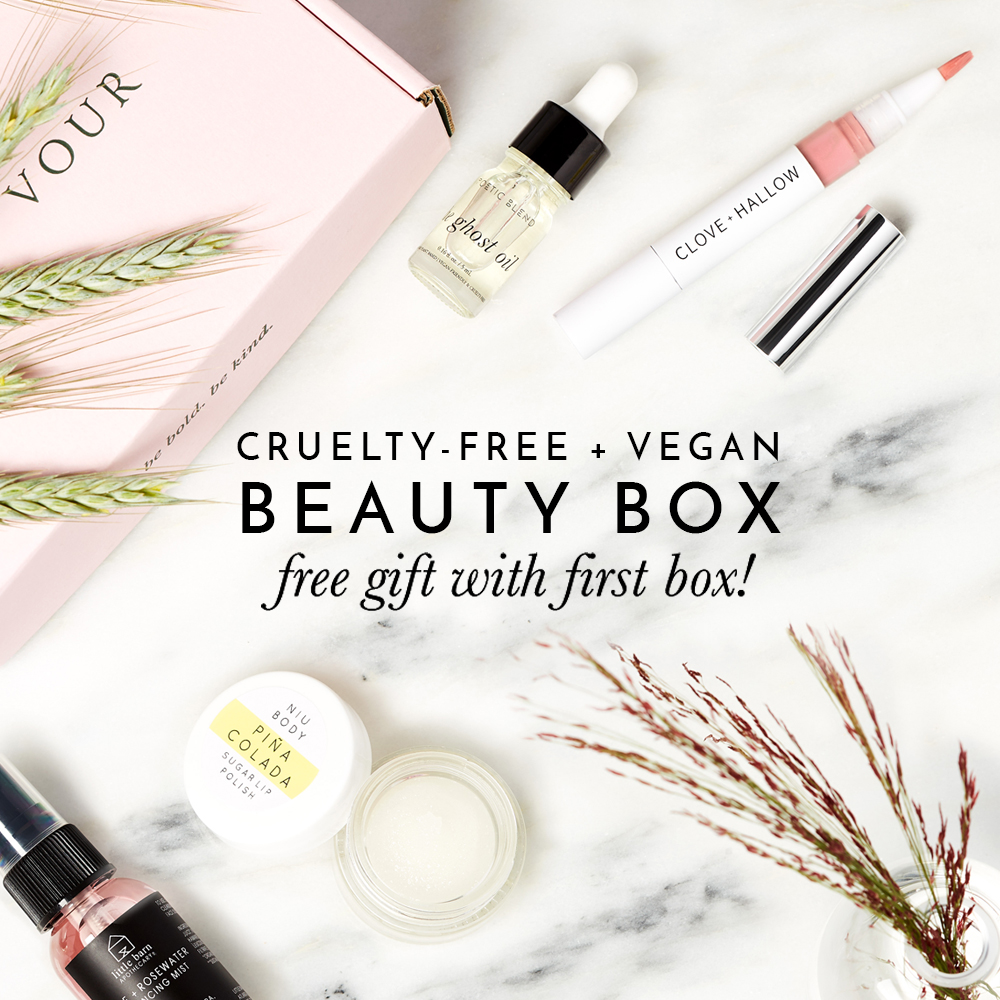 *The links in this post may contain affiliate links and I will receive a small commission if you make a purchase after clicking on my link